You know when you have those moments when you look around and can't believe how lucky you are? It always happens to me when I'm with my friends. That was no exception tonight, it was Koda's birthday and what a great group of people it was. Chip did a good job of keeping Koda out of the kitchen and cooked up some delicious pizzas and sweet potato fries.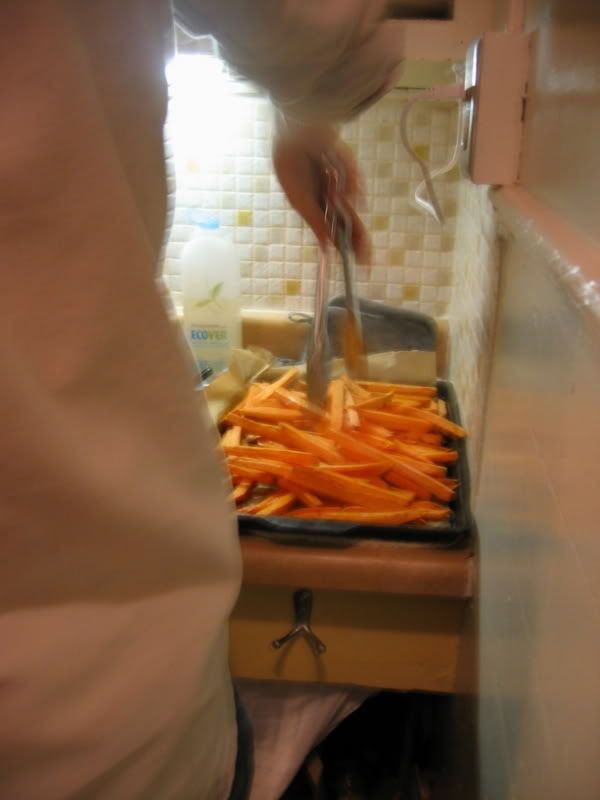 I'm still full.
I made koda an apron that I think came out pretty well.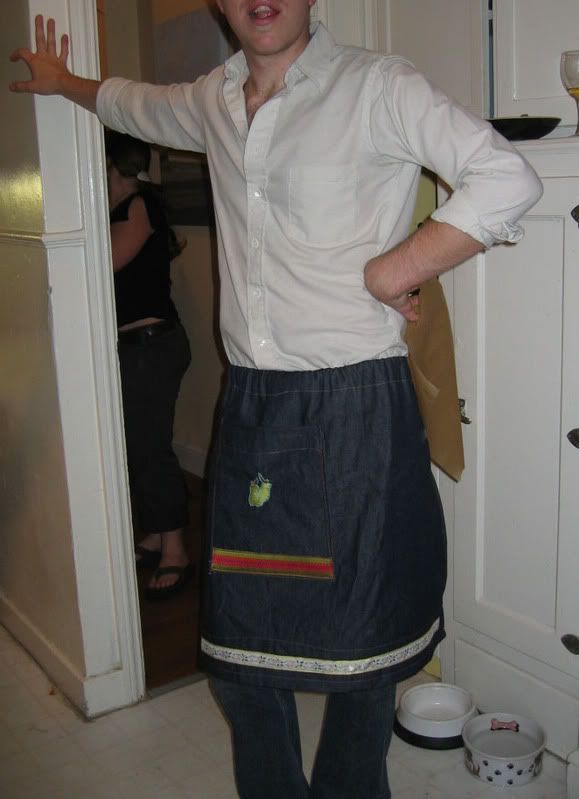 It looked great on chip. My favorite parts of the day, Cory's beet salad, which included gold and sugar beets, apple cider vinegar, argula, goat (or some creamy cheese), and pine nuts.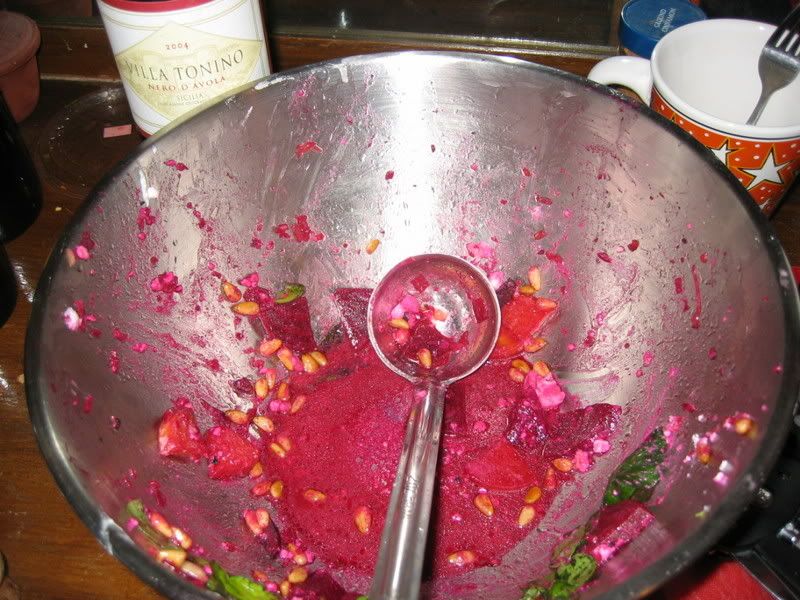 It was gone almost as soon as he put it out. Koda and Cory both went to CCA and are equally as amazing in the kitchen.
Also great were Machado and Heidi's beer gut competition,
champagne toasts,
and talking about the sailors in town. Damn blue angels, scared the shit out of our cats all week-end long. I never did make it to Golden Gate for the bluegrass festival, but I heard it was great, I'll go next year for sure. Happy birthday koko!